Dojo Opening One Year Ago
Apr, 25 2016 by Dave
It's the first anniversary of Shimamoto Shihan coming to open our little dojo. Thanks again to Shihan and everyone for coming to keiko over the past twelve months. BTW Happy Birthday to Col as well.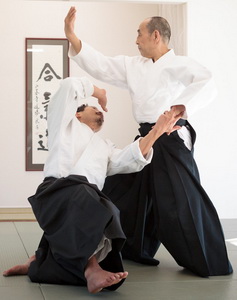 Aikido 5 Dan
Jan, 11 2016 by Dave
My name made it on the on the list for 5 Dan at the Aikikai Hombu Dojo Kagami Biraki New Year ceremony. I'm humbled by the recommendation from Shimamoto Shihan and his continued support for us. Thanks also for best wishes from friends far and wide. Going to have to make a big effort to live up to it.
Welcome to 2016
Jan 11, 2016 by Dave
We are back in action for 2016. We kicked off last Thursday night and this morning got to present certificates to Georgia Fleischer (2kyu) and Leonie Tibbetts (4kyu) from tests conducted at the end of last year. James Webley can receive his certificate when he gets back on the mat after what was obviously a big Xmas spent practising ukemi from his pushbike.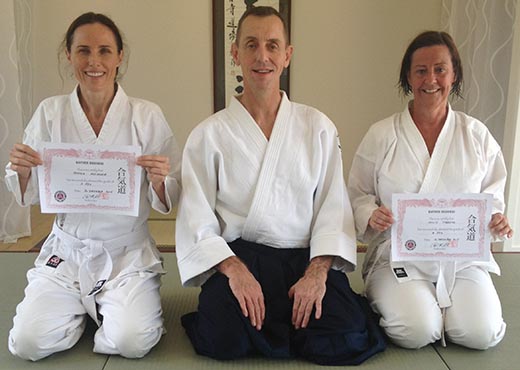 Upcoming Events
Jan 11, 2016 by Dave
I'm off to the iaido/jodo seminar during the week after next. The upshot is that there will be no juniors aikido or iaido on Tuesday 19 January, or iaido at Newstead on Friday 22 January. Aikido on Thursday 21 January and iaido/aikido on Sunday 24 January will be as normal. Also, a reminder that there will be no training on Tuesday 26 January, Australia Day Holiday.